I look forward to it every year and when it comes, I enjoy it to the max. The first little green plants growing out of the ground. Something fresh, young, juicy once again after a long winter. I add to that the homegrown ones in the form of sprouts and young microgreens. My body is purring with bliss, so many vitamins, flavors, energy and nutrition for every cell. I understand that some may not find this green leafing and weeding attractive. So, to make them more interesting, tasty and appealing, I create pestos out of them. Pesto is a way to indulge in a gourmet and gastronomic experience.
There is infinite amount of types of pesto, generally consisting of five basic ingredients. You can creatively combine, supplement, expand. Always pick wild herbs when they are young, i.e. in April-May; older, more mature herbs are not as tasty, are more fibrous, lose their tenderness and some (like wild garlic) are disappearing altogether.
Pick wild herbs with respect for nature, in places away from chemically fertilised and sprayed fields, ideally in your own garden, woods and meadows. Use preferably organic ingredients, free-range eggs. Clean, real food without the residue of industrial chemicals is the best service and care for our bodies, minds and planet Earth.
Five essential ingredients for pesto:
Green leaves, leaves, wild herbs, sprouts…
Seeds and nuts
Cheese
Olive oil
Salt
Wild spring herbs suitable for pesto:
Wild garlic
Few-flowered garlic/leek
Dandelions
Ground elder
Chickweed
Common corns
Leaves, sprouts and microgreens:
Peas
Radish
Arugula
Spinach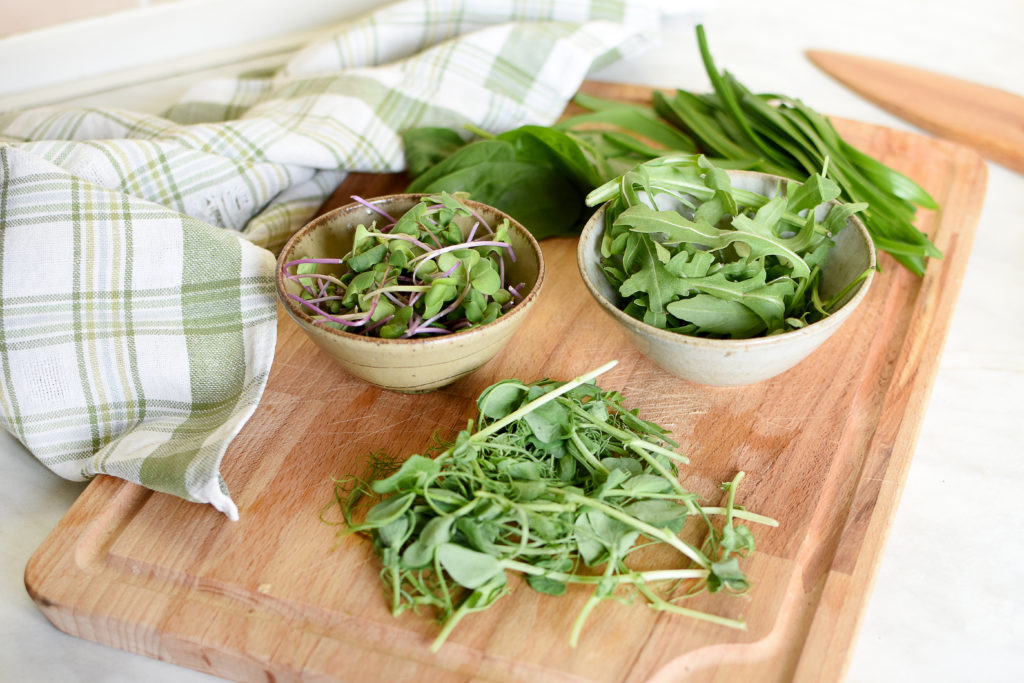 Baked potatoes with pesto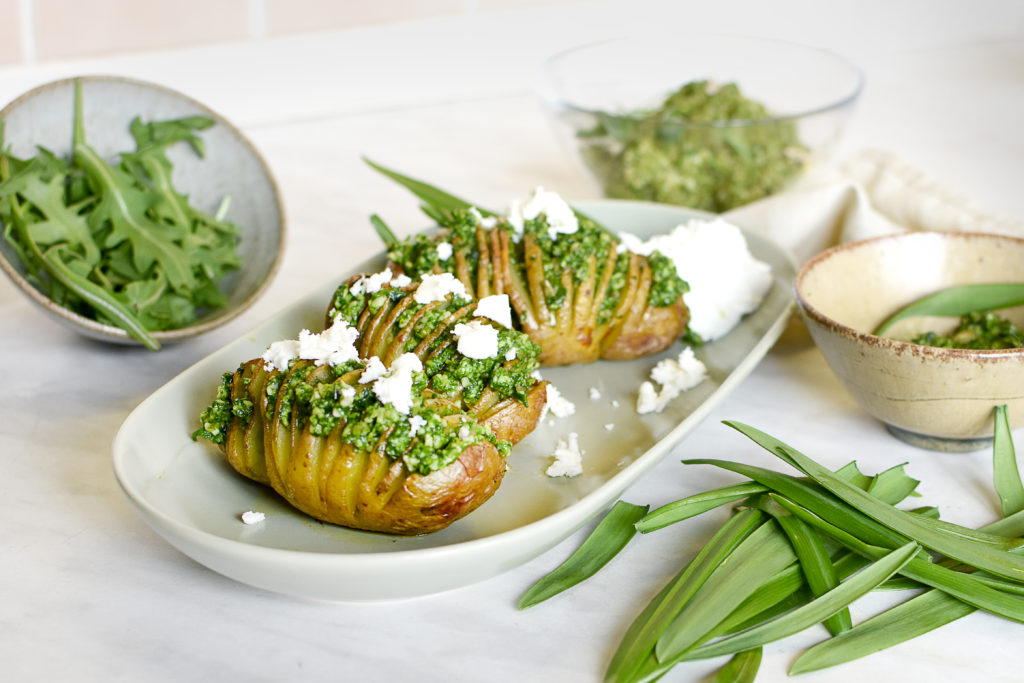 4 portions
12 medium potatoes
Olive oil
For pesto:
50 g Young spinach and radish sprouts (keep a few unmixed for garnish)
50 g Sunflower and pumpkin seeds
100 ml Olive oil
50 g Parmesan cheese
Pepper and salt
For dresing:
1 full-fat white yoghurt
1 small chopped shallot
1 teaspoon mustard
Handful of chopped wild garlic
Pepper and salt
Method:
Clean the potatoes, wash them and make indentations along their entire length to about 2/3. Rub olive oil into the slits with a spatula and place on a baking tray in a preheated oven at 180 °C for 50-60 minutes, until the potatoes are slightly golden and soft.
Meanwhile, prepare the pesto and dressing. Blend the pesto to a smoother, finer consistency so that it flows well into the potato indents.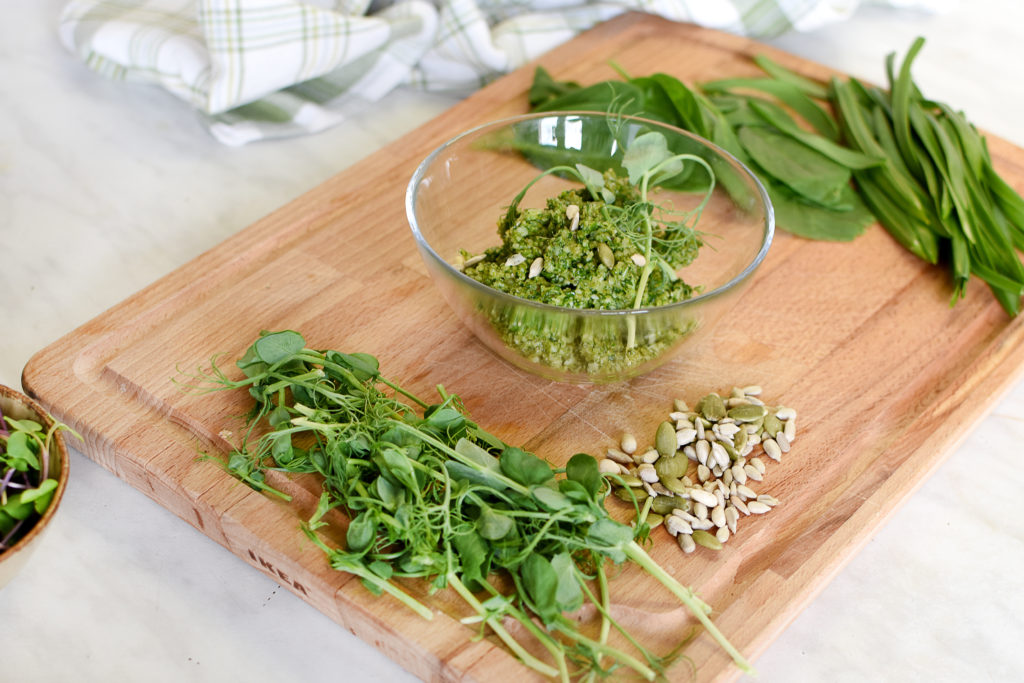 Remove the baked potatoes from the oven, rub the pesto into each indentation and sprinkle with crumbled sheep's cheese and the remaining leaves and serve with the yoghurt dressing.